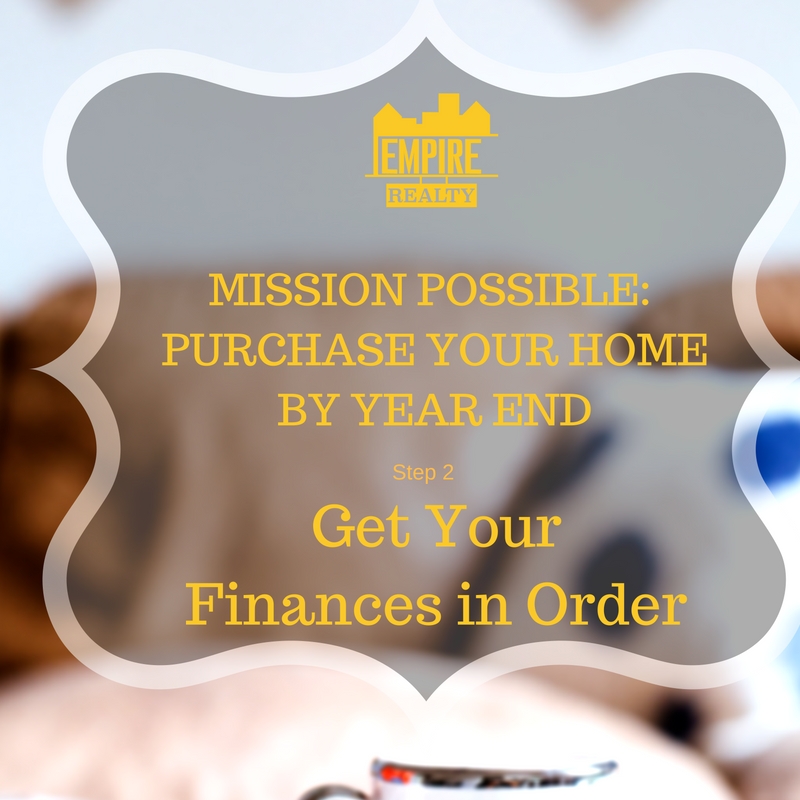 Mission Possible: Purchase Your Home By Year End
Step Number Two: Get Your Finances In Order
Know your position. How are you intending to pay for your home? Is it with cash or a loan? Do you have funds set aside for a down payment and closing costs? What about the funds necessary to pay for home inspections, appraisal, and insurance?
"Cash is King," this may be true; however, the proof is in the pudding! Proof of funds from a banking institution will be required to support your purchasing power.
The single most often asked question regarding house hunting that I'm asked is "why do I need to get a pre-approval first?" Or "Why do I have to get pre-approved just to look at a house? " Pre-approval speaks to your buying power. You don't go shopping for a Ferrari unless you know you can afford the Ferrari. Pre-approval prevents the ultimate disappointment of discovering that the home you've dreamed of and shopped for is finally available in the perfect location and you're unable to obtain it.
Pre-approval requires contact with the lender of choice by phone, by the internet, by person to person contact which ever you prefer. It entails answering questions about what you do, how long you've been doing it, where do you live and for what amount of time. Some loans speak to a person's service in the armed forces.
Answers to those questions and your credit score, yes, your credit will have to be run, will be utilized to assist the lender in determining pre-approval status or what I call, the "magic number". The pre-approval amount is not the dollar amount that you are required to spend. It is the maximum buying power that you have available.
Armed with this information as your realtor I combine it with your specifications for your family or your desires and search for what is available within that criteria.
When someone walks into a home discover that it's their dream home and only to realize that they are not approved for that purchase amount disappointment sometimes sets in. It's almost like they go through a grieving process.
Whether or not you get pre-approved before you talk to a realtor or after you talk to a realtor is not really important; however, it is the first step and an experienced realtor will ask this of you.
For questions specific to your situation or for more information regarding buying or selling real estate email angelette@empirerealtyla.com or tweet us at @empirerealtyla. Stay connected by following us on social media the buttons on our home page www.empirerealtyla.com.
Join our mailing list for more of the Mission Possible: Purchase Your Home By Year End series.